"The Colors of Maine" Exhibit, August 18th – September 8th
"The Colors of Maine" August 18th through September 8th.
This exhibit will show the variety and beauty of Maine in different seasons and with the changes of weather.
Paintings glow with color as the gallery artists exhibit their renditions of gardens, autumn foliage, rough seas and quiet foggy scenes.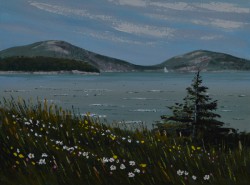 Most paintings were chosen that have a dominate color scheme of one or two colors to highlight the colors of their palettes.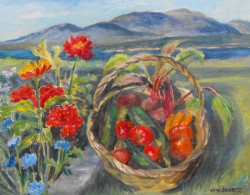 The bright golds and reds of autumn contrast with the soft pinks and greens of spring. Summer paintings are bold with dashing blue seas or quiet with damp gray fogs. Colorful gardens explode with many hues, depending on the gardeners design.
Come out to visit at our Northeast Harbor Gallery Today! Get Directions.